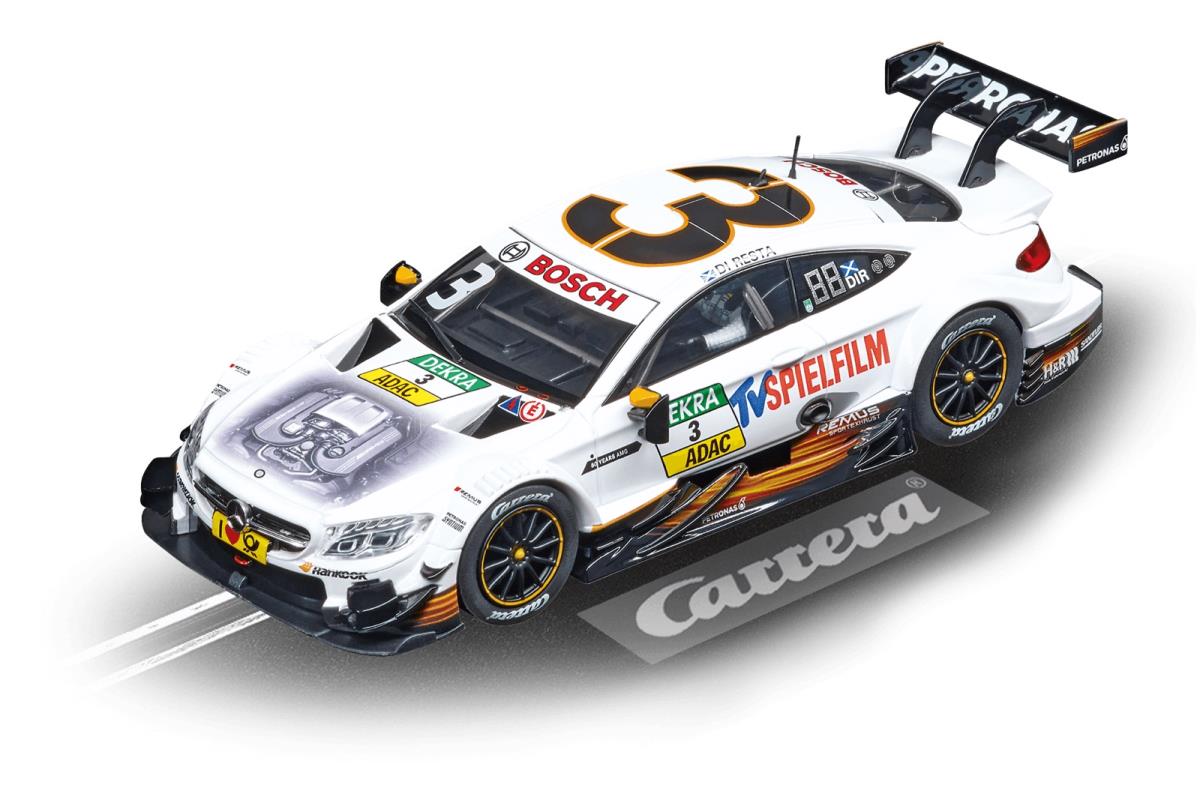 Carrera are the number one bestselling brand in their home country of Germany and in many other European countries too. Possibly known more here in the UK for their 1:43 Scale GO! system which includes Mario Kart and other licensed products, they also offer cars in 1/32nd (which we stock) and 1/24th scales as well. Good value and nicely finished home set cars.
---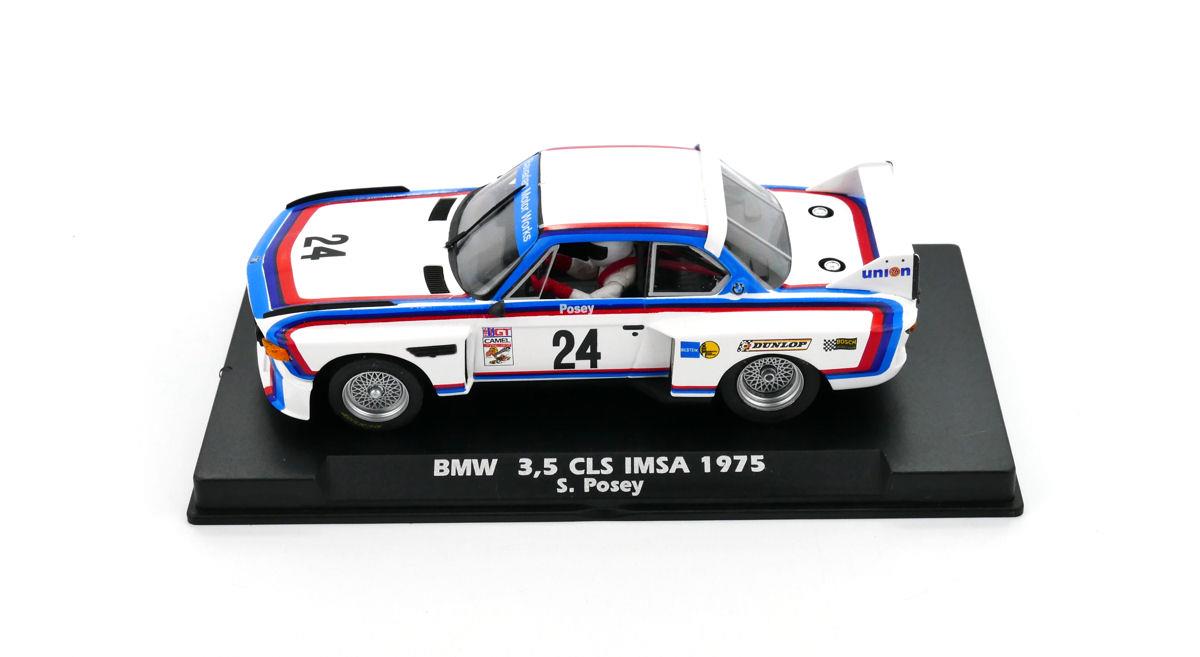 Fly Car Model are based in Madrid with factories in Alicante and Gaugemaster are proud to have been their UK distributor since their introduction in 1996. This company re-defined the way slot cars looked with a combination of high detail, paint and printed finish; something Fly still maintain today. Often produced in much smaller quantities than other plastic cars available, these cars also appeal to collectors. They produce a wide range of racing machinery which includes classic rally, sports and GT cars, plus classic F1 and modern-day racing trucks. They recently released a model of James Hunt's overlooked Hesketh F1 car, and their Classic GP cars are great performers, even at club level.
---
Le Mans Miniatures are another brand that we import and distribute. Based within earshot of the famous French circuit that gives the company their name, they specialize in high-end detailed resin models. While known for their fabulous ready-to-run 1:32 Scale sports cars that mainly raced at Le Mans, they also offer models and figurines in other scales too. Very limited production runs mean they are instantly collectable and often sell out before release. Look out for their fabulous pre-war Bugatti models coming out soon.
---
While this Spanish slot company has currently stopped production, they have not ruled out returning to the market that they rejuvenated in the early 1990s with their ground-breaking slot cars. They are also known for their fabulous
track system
used by slot car clubs the world over. We still have stock of various track pieces and cars, check our website for latest stock levels, only available while stocks last (for now!).
---
This company is at the cutting edge of what we know as the sport of slot car racing. I say sport as, while they can be used at home and would be very quick indeed, their primary use is intended for the international club racer. A range which covers both classic and modern sports/GT cars, they have recently turned their hand to producing an F1 car. The model is a generic GP car from the mid to late 1980s aptly called Formula 86/89 and the shape suits most liveries of cars of this period. A mouth-watering range of spares and upgrade parts is available for all cars within their range, and for other makes too, if you are serious about racing check them out.
---
Policar are part of the Italian Slot.it company and while some of the cars are aimed at entry level home set use, at the top end they offer some of the best detailed and performing classic sports and F1 car models. Their products share mostly Slot.it parts and are ideal for both home and club use. They have recently entered the slot track market and offer a great value starter set. The track was designed from the ground up with the enthusiast in mind and offers wider lane spacing and a very high grip surface. So grippy in fact, that you can remove the magnets from your cars and then drive them controlling the amount sideways drift around the corners, which is very satisfying.
Still brand leader in the UK after over sixty years, Scalextric offer everything from Starter Sets in both Micro and standard 1:32 Scale sizes, to highly collectable limited-edition models. They have a huge and diverse range of slot related products. This includes their digital system which means multi-car racing on just a two-lane track, when lane changers are included. Standard sets and cars can easily be converted to experience the thrill of up to six people racing at once.
---
We have recently regained the distribution rights of this Spanish brand that we have had a long association in the past. A good value system which is still sold as 'Scalextric' in its native country, they also offer a digital upgrade called the Advance System which will, with the right amount of Bluetooth track section, allow up to nine cars to race! A nice selection of cars, both historic and contemporary, are offered and the range will only get bigger as this reborn company finds its feet. SCX also offer a feeder system called Compact, which offers cars and sets in the smaller 1:43 Scale, which are great value for the younger racer.
---
Sideways is another company we have had a long relationship with. Their Group 5 Car range has been hugely popular with home users, club racers and collectors, and no surprising considering the subject matter. Group 5 were the cars raced during the mid-1970s through the 1980s, which featured GT and Saloons with huge wide wheels, arches, and wings. A recent and very popular car added to this range is the Nissan Skyline R30. Another area they are expanding into is modern day GT3 racing with the BMW M6 GT3 being recently added to their very successful Lamborghini Huracan. A range of spares and racing upgrade parts is also available from Sideways.
---
Slot.it is half owned by Maurizio Ferrari who is a great engineer, designer and slot car racer; so he knows how to put a great car together. Although we have known him for years, its only relatively recently that Gaugemaster has begun handling the distribution of his products in the UK. They offer the racer both classic and modern Sports and GT cars along with classic tourers too. A great fan of the Group C cars, it is no surprise that many of the models are from that era and very collectable they have become too. Slot.it, more than any other , bridge the gap between offering high performance and accurate, well-detailed slot car models. Ideal for the club racer, there are a huge range of upgrade parts available.
---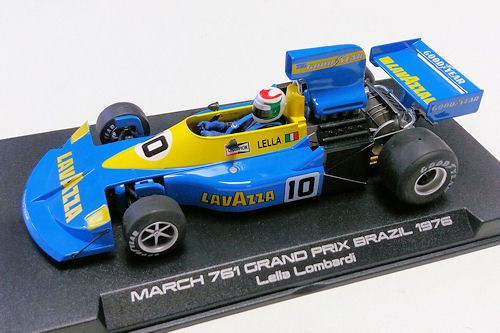 This is a wholly owned subsidiary of Fly Car model, offering some very low runs and limited-edition models. This in the past has included some very exclusive resin-built cars. Slotwings is definitely a range with the collector in mind.
---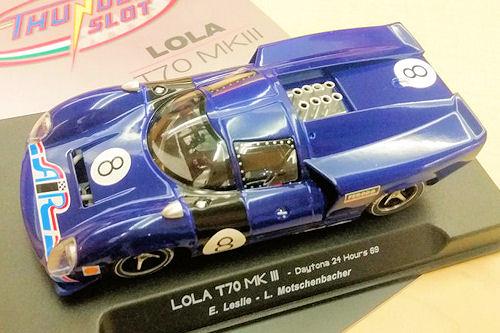 Created by our old friend Giovanni Montiglio, who left NSR to branch out on his own some years ago to form his own slot car company. Thunderslot first entered the market with a Lola T70 GT which was a huge success in the slot club world, being one of the fastest plastic cars out of the box that money could buy. The legacy of quick cars continues with Can Am inspired models such as the T70 Spyder, McLaren M6A and the recent McLaren-Elva Mk1. Watch out for some startling new projects in the future. Upgrade parts also available from this Gaugemaster distributed brand.
---
Hopefully you've found this look at the brands that we stock useful; keep an eye on Racing Lines for the latest news from the slot car world.